You all were part of bringing Slugs & Bugs Sing the Bible Vol. 4 to life, and Rosefire. We know you love supporting the creation of great things, and are so excited to tell you about Michael Tinker's new show, Juniper. He and his team have most of the budget already and are looking for backers to help them get over the top. Check out more about the show and the crowdfunding campaign below!
Around the Web
Crowdfund Juniper by Michael Tinker
Our good friend Michael Tinker is creating a six-episode live-action TV series that will have his own brand of entertainment, music, and a focus on helping kids understand the gospel! There are just a few days left to get on board and be part of bringing this awesome project to life. Michael says:
or the past 7 years we've been making albums, touring shows, creating little videos all helping families discover Jesus.
It's been a long dream to be able to film professionally. Thanks to an initial seed-funding grant, plus other producers coming on board, we're now in a position to launch this crowdfunding bid to cap off the budget we need to get this series made.
Support the Project
ALA Award-Winning Picture Books
Janie at Redeemed Reader has some introductions to some ALA Award-Winning picture books.
ꜟVamos! Let's Go Eat!, Welcoming Elijah, and Miriam at the River all won 2021 ALA awards for outstanding illustration in their categories.
Read more
The Changing Fears of Motherhood: Jesus' Call to Trust Him with Our Children
Christine Gordon and Hope Blanton remind us what trust looks like in each stage.
I (Hope) ended the call with a friend and stood in my dirty kitchen, staring at the dishes in the sink. She was a decade younger than me and had two small children. I had been mentoring her for about a year, meeting when we could for coffee or while her children ran around us in her backyard. We talked through her worry about her three-year-old daughter's recent disrespect and disobedience, and I encouraged her with a few words and reminders. In the moments after the call I thought to myself, I remember worrying about the same thing like it was yesterday, petrified by the way my three-year-old was misbehaving at the grocery store. Before that I remember feeling terrified that my newborn might not wake up in the morning.
Read more
This World Is Passing Away
Tim Challies shares a passage of work by Horatius Bonar reflecting on Paul's idea that the world is passing away.
The Apostle tells us that "the present form of this world is passing away." Horatius Bonar once reflected on this and wrote a beautiful bit of writing that shows just what that means and how we should live accordingly.
Read more
Around the Warren
Good Medicine
Heather Morris considers our need to laugh out loud and makes some recommendations of resources that will help.
Anyone else hankering for a good laugh? Let me see those hands.
You know you are – a great, big belly-laugh that is uncontrollable and uncontainable. Laughter has been a commodity that is hard to come by this past year. So many events of 2020 were heavy and difficult to understand, especially for our children. With families spending extra time together, our children have had a front-row seat for our anxiety and frustration. I know mine have.
Read more
Review: God Cares for Me: Helping Children Trust God When They're Sick
Carolyn Leiloglou reviews Scott James' new book.
We have a lot of picture books to choose from, so when a child of mine insists on the same picture book two days in a row, I take notice. Not that I hadn't already noticed Scott James's new book God Cares for Me: Helping Children Trust God When They're Sick. My husband is a pediatrician, so I had ordered a couple of copies as a resource for his office. I just hadn't expected it to connect so strongly with my some of my own children.
Read more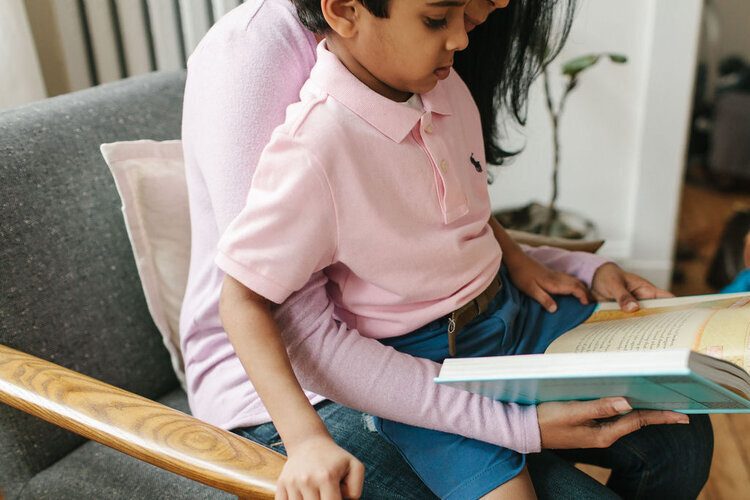 Something to Do with Your Kids
If you want some fun, make some homemade Fruit Loops paint, grab a sheet, and let the kids start painting. It washes out and you can do it again tomorrow!
Something to Watch
Here's a sneak peek at a song from Michael Tinker's new show! Check out "There's a Party Coming Soon."
Thanks for reading. We're on your side. 
–The Story Warren Team

Latest posts by Carolyn Clare Givens
(see all)