Is the weather turning where you are? We had spring, and then a day or two of summer, and then yesterday was winter again. Today's back to spring. I'm confused. But the dogs walking in my neighborhood are loving it. And hey, second spring without the pollen sounds like a win in my book!
Around the Web
Mothering at the End of Me
Liz Wann comes to the end of herself.
I entered motherhood with certain expectations. I thought I would be happier than I was, and I thought mothering would come more naturally and easily. I still loved being a mom, but I could tell God was using motherhood to change me — and sometimes that change was painful. Sometimes I came to the end of myself.
When I first had children, I heaped unnecessary burdens on myself, buying the lie that I had to do it all and be it all (and all the time). In my pride and guilt, I didn't want to ask for help.
Read more
Dozens of Doughnuts–A Picture Book for Parents and Kids
Carolyn Leiloglou reviews a delightful picture book.
It takes something special for a picture book to make me laugh and cry, but Dozens of Doughnuts by Carrie Finison illustrated by Brianne Farley has all the right ingredients!
This sweet, rhyming story features a bear, LouAnn. She whips up a batch of doughnuts to eat before her long winter's nap. But just as she's about to eat, ding-dong!
Read more
God Above, God Below: A Review of the Faithful Project
Leslie Thompson reviews a new, multi-faceted project created by women.
As a rule, I don't take well to the separation of men and women in artmaking. I don't think that individual sexes hold the keys to a certain set of artistic or personality traits, nor do I believe either have a creative advantage over the other. While this is true, I'm often struck by the impact of women in my life and marvel at the particular perspective they provide that so deeply relates to my own. Perhaps this is why Wendell Berry's Hannah Coulter left me with tear-dampened cheeks and a soul-shaken spirit at each reading, while Jayber Crow was simply an enjoyable (albeit, uniquely enjoyable) read.
Read more
A Private Grief in Public and the Universality of Human Experience
Mark Meynell reflects on the grief of Queen Elizabeth and what it says about us.
Going viral is, I would imagine, a standard goal of most professional photographers. A brief glance at his Twitter feed suggests that this happens fairly frequently to Jonathan Brady, a British photojournalist for the Press Association. Well, it happened again recently and it's obvious why. For it is Brady who gets the credit for what had to be the image of an extraordinary week in an extraordinary season: the Queen sitting alone at the funeral of Prince Philip.
Read more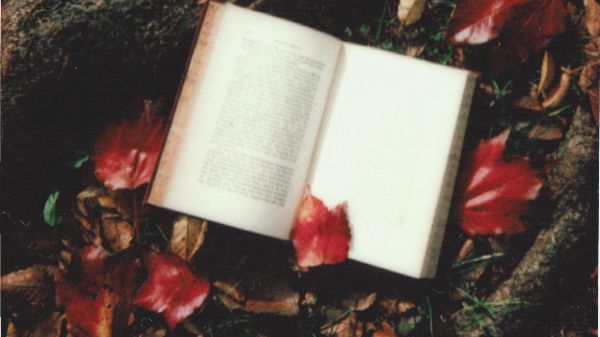 Around the Warren
On Puppies and the Heart of Faërie Stories
K.J. Pugh shows us a connection between the stories we love, and the animals we love.
My 11-year-old son desperately wants a dog. It is a frequent topic of conversation with many natural on-ramps. Every dog we pass in the park merits a remark on its size, coloring, or temperament—all in comparison, of course, to what his future dog would be like.
Read more
Midsummer's Mayhem: Shakespeare, Baking, Magic
Carolyn Leiloglou recommends a middle-grade fantasy!
A real-world middle-grade fantasy built around the plot of Shakespeare's A Midsummer Night's Dream? Yes please! Midsummer's Mayhem by Rajani LaRocca is a magical story about a young baker and her family.
Read more
Something to Do with Your Kids
Are you a gardener? Do you want to be? Maybe making some of these really cool garden ornaments with the family will help you get out into the wild.
Something to Watch
I mean, how cool to get to explore a nuclear sub, right?
Thanks for reading. We're on your side. 
–The Story Warren Team

Latest posts by Carolyn Clare Givens
(see all)