I was in a torrential rainstorm this afternoon, and had to run to my car, protecting my packages from the giant drops. I got in and took off up the road toward home and not two minutes later was driving on a perfectly dry road with the sun shining on me. It doesn't take much for the world to seem sunnier. Sometimes it's just driving five minutes down the road. Sometimes it's a smile from a friend or a hug from a little one. Sometimes it's a quiet moment with Jesus. May your days become sunnier.
Around the Web
Redeeming Technology
Jessica Deagle makes peace with the machines.
I've come full circle in many ways throughout the redeeming and re-enchantment of my own education. I have swung left and right with the pendulum and now, as I enter mid-life, I want to walk the balanced road – not of compromise but of wisdom.
I've definitely arrived at the place in my life where I want to have learned and embraced the meaning of living in the world but not being of it – and none more than in the area of technology and its place in our lives, homes, and…schools.
Read more
Why now is the best time to Stop Seeking Perfection
Megan Fate Marshman reminds us to look for good.
"Hi, my name is Jessica. Are you calling to give a compliment or a complaint?"
"I'd like to compliment one of your drivers," my husband responded.
There was a long pause. "I'm sorry, I think I may have misheard you. Did you say you're calling to give a compliment?"
"Yes, you heard me correctly. I'd love to compliment one of your truck drivers. I've been driving behind him and noticed a "How's-My-Driving?" sign on his truck along with this 1–800 number to call to give feedback, so I've spent the past few minutes mentally noting everything he was doing right."
Read more
The Arrow and the Crown by Emma Fox
Betsy at Redeemed Reader recommends Emma Fox's book for your teen.
Adventure meets fairy tale in this delightful fantasy read for teens (and their parents!).Young children need Truth, and it's never too early to begin.
Read more
15 DIY Teepees and Play Tents Your Kids Will Spend All Summer In
Need some ideas for forts?
Give your little one a place to adventure with these easy-to-make teepees and tents.
Summer is coming, and soon it'll be time to bring the whole family outside. This year, treat your kids to some extra adventure with their very own place to play.
Read more
Around the Warren
Fighting Feelings of Insignificance
Vincent Anastasi looks up at the night sky.
Between 8:00 and 9:00 p.m. each evening falls the mortal drowsy hour, at least for me. Upon finishing our bedtime routine with the six and eight-year-old, either my wife or I sit at the edge of their bunk-bed and attempt to read as they fall asleep. It's almost a reward for making it through another day, a chance to hunker down and make some real headway in the current novel of choice.
Read more
Prince Caspian and the Best Thing of All
Paige Andrews revisits a favorite and finds something new.
Like any true fan of Narnia, I've read or listened to C.S. Lewis' masterpieces so many times I've almost got them memorized. But revisiting always brings something new and fresh.
Prince Caspian did that for me this summer. Aslan is on the move, the Kings and Queens of old have returned and Narnia is about to be renewed. Peter, Edmund, and Caspian are fighting evil with the sword.
Read more
Something to Do with Your Kids
Baking soda and vinegar is one of my favorite combinations. When you give me ways to make it even more fun, I'm all in.
Something to Watch
My friend has taken photographs all over the world for nearly sixty years, and he's begun sharing them as YouTube videos. Here's one to enjoy.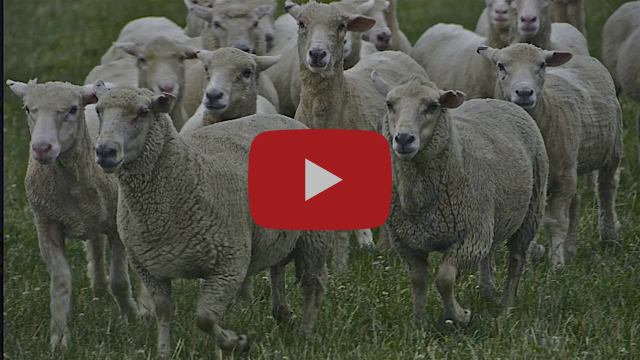 Thanks for reading. We're on your side. 
-The Story Warren Team

Latest posts by Carolyn Clare Givens
(see all)