I lead a book club, a small group of church friends who enjoy letting me challenge them with a variety of diverse and beautiful books. We have made it through a wide variety of stories, from Jason Reynald's Long Way Down to Susanna Clarke's Piranesi. It was over discussion of Virgil Wander (by the brilliant Leif Enger) that a wise friend made, as usual, a wise comment:
"There are some books you date, and others you have a relationship with. This is a relationship book."
I have dated many books in my life, as have most of us who love to read, but I think we can all agree that Lance was right. Some books require a relationship. Books we come back to, over and over. Books we think about, want to re-read. Characters that stick in our hearts and minds. Books that we experience in a differently beautiful way as we grow and change. Books that reflect the truth of the gospel and of our hearts back to us, no matter our stage of life.
Reading Anne of Green Gables as an adult was a completely different, though no less wonderful, experience than reading it as a child. As a mother, I felt a completely different perspective for the orphaned Anne, and an overwhelming compassion for the lonely Cuthbert siblings. I still adore Anne Shirley, but I see her differently. She became my child as well as my self. Marilla is also me, now.
Other relationship books are, of course, much deeper and more complex than Anne. Tomes such as Anna Karenina or East of Eden are full of ideas and characters with whom to sit and study, to have a lifelong relationship with. I began a love affair with Tolkien at age eleven, and still find new things to love and study when I go back to Middle-Earth. I still laugh aloud when reading Jane Austen. When I finished Les Mis, The Power and the Glory, and David Copperfield, my first thought was that I'd come back for a re-read someday.
I see this in my children too, and it brings me joy. My nine-year-old just finished re-reading The Green Ember series for the third (or maybe fourth?) time. Whether this is a life-long relationship for him, or one that carries him into adulthood and then lets him go, I am glad he has such friends as Pickett and Heather to sit with, learn bravery and kindness with. My daughter loves The Penderwicks so much she can practically recite the audiobook aloud with the narrator – and this story, too, contains characters and ideas that will follow her for many years. As she grows, the Penderwick girls will grow with her. They are good friends for her to know, to glean friendship and loyalty, humor and courage from.
There are many stories, many books. Some are great fun to date, especially on a hot afternoon by the ocean, or sitting on a crowded airplane. They are fun to meet, to adventure with, to say goodbye to and never really think of again – like a firework in the July sky. Others, though, will settle deep inside with the warmth of a crackling fire, embers slowly burning for years.
I believe both have their place. Light entertainment, laughter, even distraction, can be beautiful gifts, especially in seasons of heaviness and sorrow. So, too, is a deeper commitment that allows for contemplation and reflection over years, or decades. Characters and stories that
challenge us, reflect our sinful hearts in unflattering ways, show us truths about the world and our desperate, daily need for the gospel. I have seen Jesus as much in Marilla as I have in Anne, and in both of them my own needy heart and the beauty of the work of Christ in the world. I have dated many books, but I cling to the ones with which I have a relationship – which are, ultimately, the ones that draw me closer to the heart of Christ.
---
Image by Freepik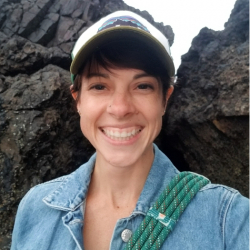 Latest posts by Millie Sweeny
(see all)