Is childhood preparation for adulthood, or a magical time of life to be savored?
Reading variously across that great font of wisdom known as The Internet, I've found most parenting "experts" fall into one of two camps: Camp Preparation, or Camp Magic.
Camp Preparation has little time for fluffy foolishness about enjoying the endearing foibles and short attention spans of adults-in-the-making. People of all ages can, and should, be productive citizens. Camp Magic, meanwhile, recoils in horror from terrible taskmasters demanding work and responsibility from winsome little souls only briefly unshackled from a burdensome world.
But what if childhood is both?
For one thing, is there any adult, healthy and whole, who has left behind her childlike faith and wonder? As George Macdonald wrote:
"The boy should enclose and keep, as his life, the old child at the heart of him, and never let it go. He must still, to be a right man, be his mother's darling, and more, his father's pride, and more. The child is not meant to die, but to be forever fresh born."
― George MacDonald, The Princess and Curdie
For another, what if part of childhood's magic is imagining the adulthood we will grow into?
Maybe childhood lets us taste What Could Be – even many Things That Could Be – and lets us try them on, in imagination and small practical ways. Maybe this magical freedom is beautiful exactly because it has the potential to teach us to love what is lovely, and do what is good, when we are grown.
Maybe Camp Preparation and Camp Magic need each other.
---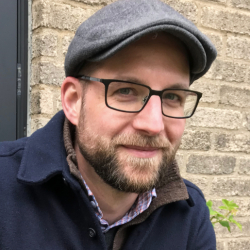 Latest posts by James D. Witmer
(see all)