Fragrance wafts across the air,

Bids me on and leads me there,

To the garden, dark as night...

While everyone is sleeping.
Many of our readers probably recognize the name Sarah Mackenzie from her faithful presence in the read-aloud world. Sarah is the host of the popular Read-Aloud Revival podcast, encouraging parents, teachers, and adults of all vocations to recapture the joy of reading aloud to the children in their lives.
Sarah's most recent offering into this space is a beautiful picture book tailor-made for reading aloud: While Everyone is Sleeping.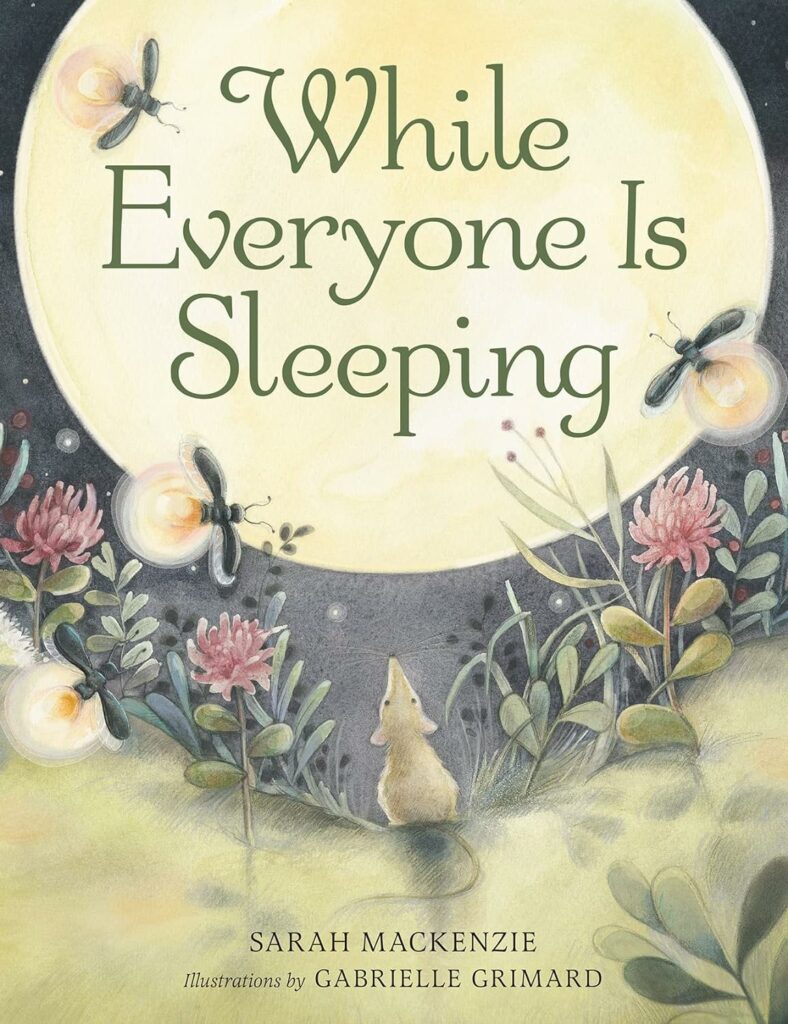 Our protagonist in this story is Little Shrew, who has trouble sleeping when everyone else is. The bright moon beckons her outside into the garden. There she discovers that though her family might be sleeping, there is a whole world of creatures that are awake by night.
Shrew's midnight adventure is told to us in rhyme, with words often repeated. Little listeners will recognize the refrain "while everyone is sleeping" after a few pages. This book is clearly meant to be read aloud:
We glide, we stride, and then we slide,

Waltzing till we're bleary-eyed --

Merriment to moonflower song!

Frolicking, we sing along.
As a former homeschool mom, I appreciated Sarah's attention to giving our "creatures" their proper names. Along the course of Little Shrew's journey, she encounters moths, beetles, katydids, crickets, fireflies, centipedes, and more. She even finds herself amidst a patch of moonflowers, which gladly open to the moon above. The same flowers close up tight as the moon yields to sunrise.
The illustrations, by Gabrielle Grimard, are soft and inviting. While some children might be frightened by the idea of walking outside after dark, these pictures are warm and friendly, bringing soft light to the activity that occurs after the sun goes down.

While Everyone is Sleeping will be a wonderful addition to your next evening cuddled up with a little one. It's now available from Waxwing Press, Amazon, or wherever you buy books.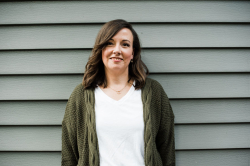 Latest posts by Kelly Keller
(see all)