If you asked me what book of the Bible on which I might expect to find a children's book to be based, the book of Job would not be the first to spring to my mind. Job's first few chapters, lest we forget, are a minefield of sadness. As the book progresses, Job's wife and friends teach us how not to respond to someone who is suffering.
Yet in the middle of Job sits a beautiful treatise on true wisdom: man's endless pursuit of it; and the ultimate source of it, the fear of the Lord.
"But where shall wisdom be found?

And where is the place of understanding?

Man does not know its worth,

and it is not found in the land of the living.

The deep says, 'It is not in me,'

and the sea says, 'It is not with me.'

It cannot be bought for gold,

and silver cannot be weighed as its price.

Job 28:12-15, ESV
In his newest book Where is Wisdom?, author Scott James uses this chapter of Job to introduce the idea of true wisdom, and how to pursue it, to young readers.
Pursuing wisdom is an abstract idea, but the Scriptures have cast it as a "treasure hunt" in this chapter. James does the same: we see people moving from place to place, performing feat after feat to attain treasures.
"The world is full of people who love to discover, to push back the darkness and find new things. They search far and wide to uncover treasure of every kind."
But where to find the true treasure: wisdom? Because God created us, we can trust God to know the path to wisdom: and He tells us: the fear of the Lord. "The fear of the Lord — to know God truly, to be amazed by His greatness, to want nothing more than to love and live for Him — that is where wisdom is found."
Where is Wisdom? is a beautifully illustrated piece: each illustration is a two-page spread. Some of my favorite pictures give perspective on the natural world:
Some of my favorite children's books are gentle introductions to hard ideas. The abstract idea of pursuing wisdom is made attainable here in Scott James' book for little ones.
Where is Wisdom? is available at Amazon or wherever you buy books. You can also find a coloring sheet right here.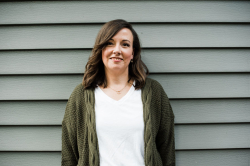 Latest posts by Kelly Keller
(see all)