This month my friend S. D. Smith published the capstone book of his best-selling Green Ember series, Ember's End. It's a series about anthropomorphic rabbits, villainous wolves, and birds of prey. It's also a series about what happens when everything you know is broken by an invading evil; the powers of faithfulness and hope and self-sacrifice.
So far Smith's series has put a lot of characters in danger, made many homeless, and left others missing in action. In the first three books we saw some rabbits rise and grow more beautiful through their hardships, and others slide into selfishness and darkness, perhaps beyond hope of redemption. And from the first, the wisest and most hopeful characters braced one another with the refrain, "It will not be so in the Mended Wood."
When the true heir to the fallen king rises, evil will be expelled and the world of Natalia will be restored to peace and beauty. If the heir rises. If the evil fails to stamp out the king's bloodline, his friends, and every trace of hope and defiance the rabbits can muster. Three books into the series, the Mended Wood seems far from sure.
With Ember's End, Smith set himself a mighty task. Endings are hard to write. Good endings are harder, and endings that really satisfy a sense of true rightness are more difficult yet. But he did it.
I imagine that if S. D.'s writing shed, named The Forge, were a real forge, then he emerged after weeks of toil staggering, sooty and steaming, fingers bruised and face seared with heat; that he drank several gallons of water, ate a few bites, and collapsed to sleep for days unbroken. And there on the slowly-cooling anvil was a shining thing of both strength and beauty: lovely and wieldy, and exactly what the world needed. It was called Ember's End.

NOTE: You can get Ember's End now at https://sdsmith.net/store/!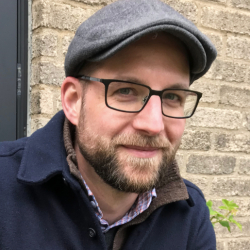 Latest posts by James D. Witmer
(see all)