Do you have crazy local commercials where you live? You know the ones — the type that come on Saturday morning and clumsily implore you to BUY BUY BUY whatever it is they're selling over the airwaves. We have a car dealership here in North Carolina that uses a dog in all their commercials. The dog looks less than thrilled at the automobiles, but the humans persist.
Well, in the tradition of those crazy car dealerships and funny local commercials, I've decided that today marks "Christmas in July" here at Story Warren. Do you get to Advent and think, "goodness, I wish I had moved on a couple of those storybook recommendations before now." Well friends, here's your chance. Do it now. Below, I've recommended a few of my favorite Christmas books. Maybe I'm thinking way ahead. Or maybe you can blame it on me cleaning out the attic last week.
Side note: I've categorized these into general age ranges, but everyone needs some good read alouds for Christmas. So disregard the categories at will — they are all good for grownups, too.
For younger readers (or read-alouds):
Th
is Is the Star
by Joyce Dunbar, illustrated by Gary Blythe
A rhyming retelling of the first Christmas whose sing-song lyrics come to a standstill at the sentence, "This is the child that was born." Stunning, realistic illustrations. As a side note, this is the only book I've seen in which the Christ child actually looks like a newborn instead of a chubby three-month-old.
The Christmas Miracle of Jonathan Toomey
By Susan Wojciechowski, illustrated by P.J. Lynch
A moving story about a lonely widowed woodcarver and his gift of a new nativity set for a young boy. Again, beautiful illustrations. I have a hard time reading this one without crying.
The Year of the Perfect Christmas Tree
by Gloria Houston, illustrated by Barbara Cooney
This was a new one for us once we got to North Carolina, and it very quickly became a favorite. It takes place in western North Carolina and tells the story of how little Ruthie and her momma provide the town with a Christmas tree while her daddy is away at war. More crying possible here.
Silent Night: The Song and Its Story
by Margaret Hodges, illustrated by Tim Ladwig
Do you know why "Silent Night" is traditionally sung with a guitar accompanying? This book recounts the story of the composition of the classic hymn that so many of us sing by candlelight at Christmas.
For older ones:
Behold the Lamb of God
by Russ Ramsey
A great daily reading for every day of December leading up to Christmas. Russ has a way of making the familiar story wondrous all over again.  My favorite one is called "It Was Not A Silent Night." If you're familiar with our friend Andrew Peterson's Behold the Lamb of God album, this book is an excellent companion piece.
Light in the Darkness
by Alex Webb-Peploe and Andre Parker
Here's a selection for the comic book lovers. This book is an illustrated version of Luke's original account (from the NIV). From those good people at The Good Book Company.
The Gift of the Magi
by O. Henry, illustrated by Lisbeth Zwerger
This story may be familiar to you; if it isn't, remedy that as soon as possible. Henry's classic short story of a young, poor married couple is not to be missed. This particular edition is illustrated by Lisbeth Zwerger, and it's breathtaking. This book will also make you cry, unless you are made of stone.
In spite of the fact that it's July and a hundred degrees, Happy Christmas-ing, everyone, and happy reading!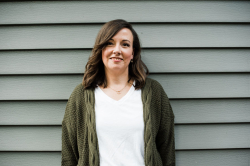 Latest posts by Kelly Keller
(see all)