As a child, I actively avoided sports. A bookish child in an active family, sports and games were an uncomfortable opportunity for embarrassment in the Southern humidity. My parents, though active (think water skiing and dirt bikes), were not particularly sporty, and didn't sign us up for little league practices or soccer camp. They watched college football on TV sometimes, and when my brother played offensive line in high school, spent every Thursday and Friday for the next four years sitting in the bleachers. I tolerated this (with a side of resentment).
Then, I married a man who loves sports. Baseball especially. For the past ten years I have tagged along to local club games, listened to him effuse about his man-crush on Freddie Freeman, and watched him take defeats personally. Suffice to say, I don't get sports. I don't understand the emotional connection that my husband has with the Braves, or how their rise and fall can affect his mood so sharply.
Last spring, my 8-year-old son begged to play baseball on his school's team. I grudgingly agreed, before I realized it would entail three practices a week, plus the expense of buying all his own equipment. We then realized that this ragtag group of misfits had never before played baseball. Some had never even swung a bat, or worn a glove. Practices were … painful. Games were worse, especially against teams who had obviously played ball many times before. As we lugged camping chairs and bags of snacks across fields either soaked with rain or baking in the sun, I wished I were anywhere else. I love my son, but this was not fun.
As the season progressed, however, I found the drama. Leaning forward in my camp chair, willing a pitch to make it to the plate, cheering for a fly ball caught, or a run finally scored, I realized I wasn't miserable. I, too, was learning the game. Watching that crew of little boys, looking even tinier in their too-big ball caps, run out to the field to bravely stand against a stronger opponent, showed me a different kind of courage.
What is about rooting for the underdog that fills our hearts with hope? Perhaps I saw myself out there, scrawny and awkward, unsure and outmatched. Perhaps I saw the man my son will one day be, pitted against a world in which he will inevitably feel small, no matter how capable he is. Perhaps it was the sheer joy of the game in their young faces, excited at each success despite the final score, and hoping they will learn that character is made more in the small, everyday moments than in the grand, sweeping ones.
I prayed their spirits would not be crushed yet beneath the cynicism of a world without pity – and thought about how to show them that hope is a stronger force than that cynicism. That pure joy of the game, of learning and cheering on friends, is a beauty that can, I believe, push back against the darkness.
This is the small courage of the Shire, the unseen acts of hope and bravery that shake the towers of the Enemy.
---
Baseball photo by photoangel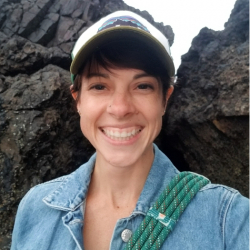 Latest posts by Millie Sweeny
(see all)