Cragged boughs reach skyward, arms stretched,
Straining for the light,
for that blistering blue,
For the mirror-bright facet of a jewel.
Fingers splay wide but the wind buffets joints,
Bending them to the breaking point.
Trunks break like brittle bones.
Arms crack and splinter under the strain.
Twigs shed like so many feathers,
Littering avenue and forest floor with pine-thick fronds,
The discarded scarves of socialites, once smirking,
Now limp and ashamed, bowed down.
All is vanity
And a striving after wind.
Yet His warmth burns away the breaking.
Even while sinews fray and lips groan
He invites, He entreats, not with a barreling wind
But with a gentle whisper.
He casts a radiant gaze upon supple shoots
And coaxes them to climb higher,
To swell and straighten,
To adorn their limbs in circlets of blossom.
They reach skyward, arms stretched,
And at long last touch the blistering blue,
Enfolded in the Light that chased away the darkness
Before the sun began.
---
Featured image by Freepik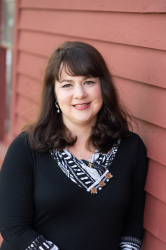 Latest posts by Kathryn Butler
(see all)