Friday April 27 – Saturday April 28
Story Warren co-founder S. D. Smith is delighted to be speaking at Your Imagination Redeemed Conference in Colorado Springs, CO.
From the conference website:
When you read a book that stirs your spirit and captures your imagination, what is it in that tale the makes you feel awakened and alive?
It is an echo; a reminder of who we are. The redeemed imagination allows the believer to see the world, and his own life, through divine eyes. To play a role in the building of a Kingdom (in the already and the not yet) whose glory we can scarcely comprehend.
For nearly two thousand years, the church held that the good, the true, and the beautiful were inseparable. But somewhere along the line, they got fragmented and the result has been a disenchanted Christianity; a slew of vapid books, music, and movies; and generations of Christians missing out on the redeemed imagination. The disenchanted, the lost, and the Church itself need a renaissance of the Christian imagination.
Your Imagination Redeemed is the annual conference of the Anselm Society. From Friday night through Saturday night, April 27-28, we will explore the redeemed imagination, meet the sacred on its own terms, and carry its light back into our own lives.
For artists: This will be an imaginative retreat, with food for your soul. Breakout sessions and workshops will focus on inspiring and refreshing you, and helping you to better integrate your imagination and your faith so as to inflame your art and its impact.
For everyone: You will take a sweeping journey through the best stories, songs, and art, and find it drawn back with you into the rest of your life, as the mundane is re-enchanted, and you are awakened not only to the reality to come but to this world and its expectant glory.
Visit www.imaginationredeemed.com for tickets or more information.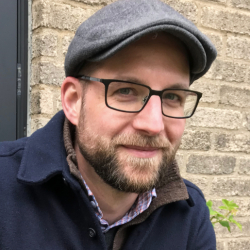 Latest posts by James D. Witmer
(see all)