My coworker came back from a vacation this week and today she admitted that summer is "over"—in the sense that she's working on fall stuff now. I've been saying that since mid-July, but she'd argued against it for a while. It's all about rhythms, though—where I'm wrapping up my busiest month this week, she's just diving into hers. Perhaps you're facing the busyness ahead of you, or perhaps this summer hasn't felt like a rest. Wherever you are, may you find rhythms of rest.
Around the Web
Hope in the Valley by Mitali Perkins
Mitali Perkins has quickly become one of my favorite authors in the past year, and Hayley at Redeemed Reader has a good review of her newest novels.
Hope in the Valley captures one girl's momentous summer as she processes grief, grapples with change, and finds her own voice along the way.
Read more
How Do You Navigate Change and Transitions
Change is inevitable, they say, and Ann Voskamp has some good meditations on the subject.
When our farm girl, our sixth, packs her bags to leave just past midnight, none of us say it, but we all know: this is a bit of a dry run for what's actually coming.
This time, she's catching a red-eye flight to Nicaragua to work alongside the local church for the next week.
But come the end of month, she'll packs her bags for the last time, to catch her dad and I waving in her rearview mirror as she turns at the end of the farm laneway and heads off to university for the next four years. Sure, we know, she'll be come home to visit…
Read more
Freedom From the Idol of Control
Val Peterson reminds us that control is a fleeting idea.
I grew up going to a summer camp where the campers would repeat a chant at the start of every day. The Camp Director would call out, "If it's to be…" and the entire camp would shout back, "It's up to me!"
I confess that at the time, I didn't think twice about what kind of mindset this was instilling in me. In the moment, it seemed like a great way to encourage kids to get along, try new things, and make the most of our days spent away from home.
Read more
The Windeby Puzzle: History and Story by Lois Lowry
Betsy at Redeemed Reader reviews a fascinating book by Lois Lowry.
The Windeby Puzzle is half history and half story: Lowry allows young readers to peer behind the curtain into the process of creating a work of fiction grounded in history.
Read more
Around the Warren
Cinnamon Rolls and Persian Scrolls: Studying the Bible with Your Tween
Jeanne Whitlock digs into how we can help make God's word sticky for the growing young readers in our lives.
"What kind of robes are we talking?"
My 9-year-old's eyes are wide and earnest as she looks up from her cinnamon roll to ask the question. We've found a table in the crowded café, plopped our Bibles and journals down, and waited patiently for our order. Now we begin what we came to do: study Esther, over treats, together.
Like you, I deeply desire to help my children love the Word of God. Their salvation is in His hands; I know I can't guarantee anything. But I want to give them all the support I can. That includes facilitating delight-filled, imaginative interactions with the Bible.
Read more
Resource: Learn Your Troll Name
Isabel Chenot provides an invaluable resource.
Dear Reader,
A friend sent me this (linked) fairy name chart.
It occurred to me that what the world really needs right now is a similar chart to figure out our troll names.
And here it is, thanks to the indisputably Odius qualities of myself and Carrie L– er, Slackthew Clodgore . . .
Read more
Something to Do with Your Kids
Looking for new ways to make math more fun? Try this math game with cards.
Something to Watch
Wondering the actual definition of Scandinavia? CGP Grey has you covered.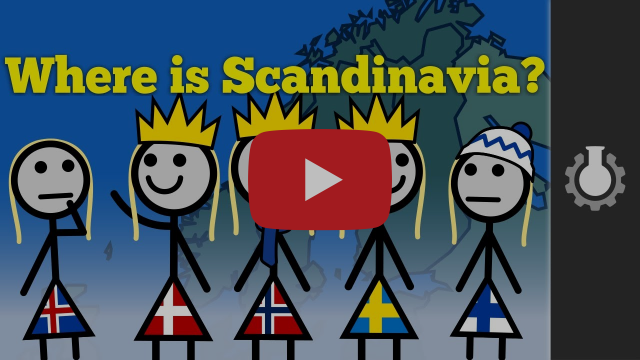 Thanks for reading. We're on your side.
–The Story Warren Team

Latest posts by Carolyn Clare Givens
(see all)