One of my favorite quotes about spring is from Margaret Atwood: "In the spring, at the end of the day, you should smell like dirt." Is anyone planting a garden this time of year? It takes patience to wait for those first green shoots to emerge from the soil. Imagine if you could overhear the conversation of those little seeds as they rest underground, waiting for their day in the sun. This poem by Edith Nesbit does just that. (from"New Outlook: Volume 59," pg 448, 1898) Maybe you'd like to draw a cartoon of some of your seeds chatting under the earth. What are they saying to each other? –Kelly
—–   —–   —–
 Baby Seed Song
by Edith Nesbit
Little brown brother, oh! little brown brother,
Are you awake in the dark?
Here we lie cosily, close to each other:
Hark to the song of the lark–
"Waken!" the lark says, "waken and dress you;
Put on your green coats and gay,
Blue sky will shine on you, sunshine caress you–
Waken! 'tis morning 'tis May!"
Little brown brother, oh! little brown brother,
What kind of a flower will you be?
I'll be a poppy–all white, like my mother;
Do be a poppy like me.
What! You're a sunflower? How I shall miss you
When you're grown golden and high!
But I shall send all the bees up to kiss you;
Little brown brother, good-bye.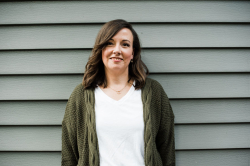 Latest posts by Kelly Keller
(see all)