I've had a busy few weeks with travel and conferences and retreats and I'm ready to get back home and sit quietly with my cat. It will be a few more days before I can do so, so I'm aiming to drink in what I have in front of me now, too. Wherever you go, there you are.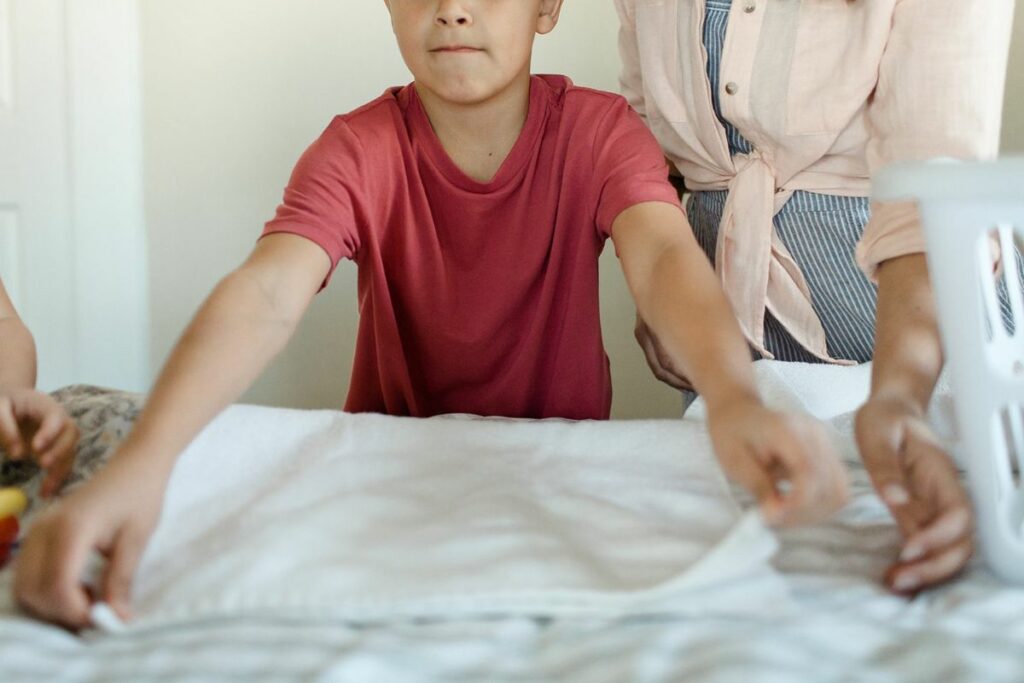 Around the Web
Mothering with Humility
Erika Allen dives into what it looks like to bring ourselves before the children in our lives with humility.
I didn't have much choice but to be completely transparent with my seven-year-old son. A few minutes earlier, his concerned little face had peered down the stairs, trying to figure out why I was responding angrily to something his dad had said. Now, I found myself trying to calm him down and convince him to apologize to his older brother, with whom he was furious.
Read more
Home Library Management: Curating and Storing the Collection
Megan continues her advice on managing a home library.
A solution for managing your books before investing in more bookshelves.
When the books overflow the shelves into piles on the floor, on every surface, and in bins under the beds, what's a home librarian to do?
Read more
Help! I Can't Be a Missionary with a Special-Needs Child
Cheryl Winget has wise words for anyone who wonder how they can do what God calls them to, when their children are differently abled.
I'll never forget the day I stopped by our son's school in Budapest. When his second-grade teacher saw me through the window, she quickly came to greet me. She'd heard I was a teacher and asked if I'd be able to assist with a child struggling in her class. Then she asked if I'd ever heard of dyslexia.
Read more
Big Theology for Little Hearts
Janie at Redeemed Reader introduces a series of board books.
Crossway's Big Theology for Little Hearts series attempts to introduce important Christian concepts through the medium of board books.
Read more
Around the Warren
Of Fairy Tales and Streams
Ian Anderson helps spark our imaginations.
Don't be fooled about who needs fairy tales: every adult who has forgotten what real things are like, who has been a tad snappish lately, who has felt faith slip. Every one of them needs fairy tales—I do, certainly.
I know this is true, but I still wonder at the fact. What is it about outlandish tales that lure me back to health, however wanderingly?
Read more
Exploring the Silk Road, With Kids
A.C.S. Clark recommends world literature
As a dabbler in literary translation, I was delighted by the recent discovery that September is World Kid Lit month. The designation provides—so I gather—librarians and other book enthusiasts with an excuse to promote children's books translated into English.
Read more
Three Questions
Isabel Chenot explores what happens when we look at old stories again.
When is the best time to do things?
Who is the most important one?
What is the right thing to do?
A few years ago, my sister gifted me an old, retold story: The Three Questions by John J. Muth. Based on a tale by Leo Tolstoy, rewritten especially for little ones and featuring a cast of animals and a small boy – the story seeks to answer the three important questions of when, who, and what. Muth's watercolor illustrations are misty-poignant and magical, with sensitive lines and shadows. The light and the color break softly but meaningfully on every page.
Read more
The Words They May Need
Lindsey Murphy writes about books she hates buying.
If you were to look at my Amazon order history, you would see two books that have been bought over and over again.  
I hate buying them.  
I've tucked them into care baskets for mothers who have lost children. 
Read more
Something to Do with Your Kids
Need ideas for family fun in October? Here's a printable list to start you off.
Something to Watch
How do we get the 64 colors in the box with the sharpener on the back?
Thanks for reading. We're on your side.
–The Story Warren Team

Latest posts by Carolyn Clare Givens
(see all)