Independence Day is one of my favorite holidays. It feels like the very pinnacle of summer. In our home, planning and preparing for next year's school year doesn't happen until after July 4 — even when I was homeschooling five kids at a time.
Below you'll find some books about the USA and its history, as well as a couple that are celebrations of our July 4 traditions. Whether you're attending a parade, a gathering of friends, or you just happen to see some fireworks, I hope it's a safe and happy day for you and yours!
The Moon Over Star (Dianna Hutts Aston, illustrated by Jerry Pinkney). This book recounts the moon landing in 1969 from the perspective of a little girl named Mae. Her family attends church and prays for the astronauts; they listen to the broadcast from the lunar landing; they dream under the stars about the next time. Pinkney's illustrations are beautiful watercolors.
Olivia Forms a Band (Ian Falconer) In this go-round with the inimitable piglet Olivia, she decides that if there are going to be fireworks, there ought to be a band. The pictures always do the heavy lifting in Olivia's books, like this one:
Blue Sky White Stars (Sarvinder Naberhaus, illustrated by Kadir Nelson) It's difficult to communicate how beautiful this book is. There aren't many words. Instead, the pages are two-page spreads with images paired. Each has a small caption: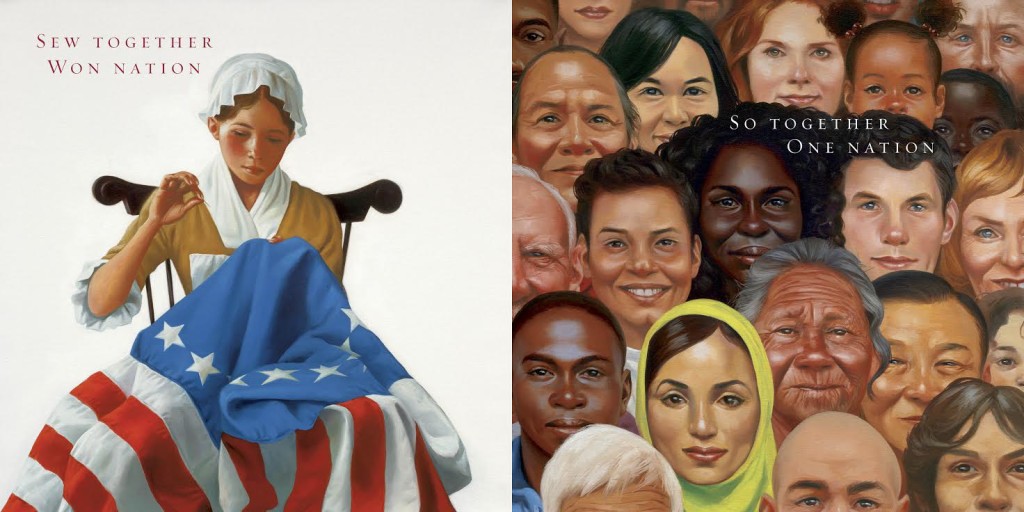 If you're looking for a keepsake book related to the Fourth of July or other patriotic days, this is the one.
Independence Cake (Deborah Hopkinson, illustrated by Giselle Potter) This story is a slightly-fictionalized biography of Amelia Simmons, the first American author of a cookbook. Amelia, an orphan in the early American colonies, wrote American Cookery, published in 1796. She was the first to publish recipes using ingredients more common in the New World, such as cornmeal.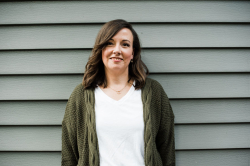 Latest posts by Kelly Keller
(see all)