Imagine every character in your favorite story exists — not between the bindings of their book, but in an entire separate world. A world where characters learn how to be Heroes and Villains, how to sword fight, how to inhabit the world of books and tell their stories rightly. Now imagine a girl from our world fallen into this Story world, a world where Readers are not welcome based on a troubled and violent past.
Reading Marissa Burt's Storybound, I kept thinking about how much fun Burt must have had writing it. She is clearly a writer who loves stories, and while her tale is quirkily meta, it also pays homage to the heart of what makes a good tale. Even the names of her characters — Una Fairchild, Peter Merriweather, Snow Thornhill — pay homage to the fairy tale tradition. This book reminded me of Tolkien's famous Cauldron of Story in his essay "On Fairy-Stories." Storybound is an homage to books themselves, and the history and nature of story and storytelling.
When Una Fairchild finds herself stuck in the world of Story, she finds herself at the middle of a simmering unrest between the authorities who control the Tales, and the Characters who inhabit them. Something happened, years ago, that changed the fabric of Story, and something else equally disturbing seems to be coming soon.
With her new friend Peter, Una sets about simultaneously trying to blend into a world she knows nothing about, and also to stick her nose into as many dark corners as possible, searching for answers. Why is she here? What is happening? What happened in the past that no one will talk
about?
A bit stronger on plot than on character, this book keeps busy, jumping from revelation to revelation, adventure to escapade. Una is restless and relentless in her search for truth and answers, and the story follows after. It felt a bit rushed at times for me, but would suit well those who love a fast-paced plot. It is great fun to read about Una sitting in on Villain classes, sneaking behind curtains after contraband, or learning about Backstory. Burt's imagined world is rich and enjoyable, and one I can easily imagine my younger self delighting in.
Also taking a broader lens, however, Burt discusses the nature of Story — what makes a tale good or bad? What do characters need in order to play their parts well? What are the motivations of a villain? How can you tell if someone is a hero or a villain? Are we only the characters we were written to be, or do we have the ability to write our own tales? Do we trust the wise ones who wrote our stories? Is there a King over all of Story?
Burt herself is the wife of an Anglican rector, and active as a lay leader in that liturgical tradition. The gospel themes that have shaped her life shine through her story, giving it a clear sense of right and wrong, of truth and falsehood. I knew I could trust her to bring everything to a conclusion that was not only good, but right and true (even despite the cliffhanger ending!); and she proves herself true to this promise.
Storybound is a love letter to Story itself, in both its book form and in the way we ourselves live within a Greater Story every day.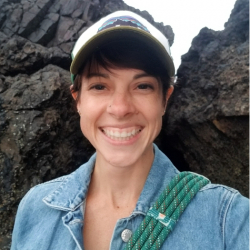 Latest posts by Millie Sweeny
(see all)