Note from the author: This article first appeared on desiringGod.org in 2017. For many of us, creating and venturing into stories with our kids springs from a yearning to guide them to His light. I hope this reflection captures that yearning.
My beloved ones,
For nine months, your world began and ended with the contours of my womb. You tested your limbs in a confined sea that moved within me, a space I owned but would never see. Daily you explored. You shifted as patches of light reached you in muted amber. My heartbeat lulled you to sleep.
With each gentle shove, you drew me closer to you. You kindled within me a love that shares nothing with the saccharine ramblings of greeting cards, but rather springs from granite, from the stuff of sycamore roots. No vessel can contain it. No river can quench its fire.
"No enemy, catastrophe, heartbreak, or wrongdoing can separate you from his love."
Yet I only carried you along; the Lord knit you together (Psalm 139:13–16). Before I knew you existed, he entwined your DNA strands, and bade your cells array into spirals (Jeremiah 1:5). He shaped your heart, carved out its chambers, and sparked its lifelong rhythm. While I studied sonograms and dreamed about your nose, he sculpted your face (Genesis 1:26–27). He set your synapses afire and filled you with life-giving breath. (Genesis 2:7) Then he passed you — ruddy, screaming, and wonderful — into my arms and commanded me, "Teach them diligently" (Deuteronomy 6:7).
He knows your every whim and fingerprint, and reigns over every cloud above you, every wave into which you venture (Matthew 10:30; Psalm 139:1–12). As you stumble through this world, see how his workmanship envelopes you. The hands that pressed the dimple into your right cheek, and molded your chin like mine, also stacked Mount Everest skyward. He laces the heavens with stars, and halts the sea in its landward charge (Job 38:8–11, 31–33). All creation whispers of his glory (Romans 1:19–20). Marvel at his handiwork. Study it. Daily pursue wisdom and truth. Seek to know him (Proverbs 1:2–7; 9:10).
Stamp the Lord's word upon your heart (Deuteronomy 6:6–9). Let it guide you as a beacon in the darkness. Even while his goodness enfolds you, suffering will come. Sin will blot out light (Romans 6:23). Death, disease, the wreckage from tempests, and the macabre frames of the starving will grieve you. Loneliness will empty you. You will strive for good until your spirit breaks, and unearth only blight (Romans 7:21). You will grope in the shadows, and in your desolation cry out, "How long, O Lord?" (Psalm 35:17).
Even I will fail you. I will answer bitterly when you pine for tenderness (Proverbs 15:4). My magic will wither away, and my kisses will no longer heal. When you plead for rescue, I will yearn to save you, but in my own brokenness will only gasp for life. Inequity cripples us all (Romans 3:23; Psalm 53:3).
"Before I knew you existed, God entwined your DNA strands, and bade your cells array into spirals."
My loves, take refuge in him (Psalm 18:2). Your own hands will falter, and the rocks upon which you stand will erode into the sea, but the word of the Lord endures forever (1 Peter 1:25; Luke 21:33). Cities decay, continents crumble, and memories vanish, but God's love remains steadfast (Psalm 136:1). He banishes night, and floods the earth in dawn (1 John 1:5). In him, you will find respite. In him, reside life, renewal, and peace (John 6:35; Matthew 11:28). He makes all things new, and wipes away every tear (Revelation 21:4–5).
When you despair, remember that the Lord draws you nearer in weakness (Psalm 34:18). When the world crushes you, he cradles you in his embrace (Matthew 5:3). He has overcome the world, and no force can tear you from his arms (John 16:33). He forgives your sins through Christ Jesus, and so no enemy, catastrophe, heartbreak, or wrongdoing can separate you from his love (1 John 2:12; Romans 8:38–39; Psalm 139:1–6).
My devotion to you wells up from immeasurable depths, yet it falters against his love for you. He fashioned you, he knows you, and he treasures you with such fierceness that he gave his one and only Son so that you might have eternal life with him (John 3:16). His love is wholly unconditional, patient, kind, and never boasting (1 Corinthians 13:4–10). It reaches you when you scribble on the wall, and when you build your first fort. It buoys you through your first harrowing glimpse of death, and through the headiness of your first love. His love follows you to every horizon and every height. Whether you shout his name in praise or call out to him in desperation, his love for you endures (Psalm 22:1–5; 150).
"Stamp the Lord's word upon your heart. Let it guide you as a beacon in the darkness."
As he loves you, love everyone whose lives intertwine with your own (John 13:34–35; 1 John 4:7–21). All people on earth, walking upon the shore and across the savannah, down the alleyway and over the glacier, carry his imprint upon them. The Lord crafts all in his image. Honor them as you would honor yourselves, not only in words and sentiment, but in service and action (1 John 3:16–18). Worship the Lord your God with all your heart, soul, and strength (Mark 12:30–31). Through every jolt, joy, and wonder in life, remember how he cherishes you. Remember how he loved you before your first quivers in the womb, before your first breath, even before time began.
---
Featured mage by senivpetro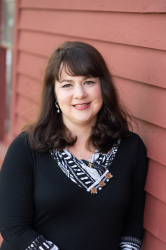 Latest posts by Kathryn Butler
(see all)