Today we are delighted to welcome Kelly Keller to the SW team as a regular contributor. Kelly has written some lovely posts for us before and now she'll be on the hook for more. I'm excited to have her joining the team, partly because she'll be a wealth of resources for our Friday offerings. Here's her first for SW Shorts. Take it away, Kelly! –Sam
—–   —–   —–
I hope that you will read this aloud while sipping hot chocolate and eating animal crackers, but it will still sound fun if you're eating fish sticks or peanut butter and jelly. When I read this poem aloud to my children, I asked them what they liked about it. Most of them gave pleasant, obliging, poetry-related answers. The honest one said, "I like that it's about food." This is from Songs for a Little House (1917). I hope you enjoy it! –Kelly
—–   —–   —–
Animal Crackers
 by Christopher Morley
Animal crackers, and cocoa to drink,
That is the finest of suppers, I think;
When I'm grown up and can have what I please
I think I shall always insist upon these.
What do you choose when you're offered a treat?
When Mother says, "What would you like best to eat?"
Is it waffles and syrup, or cinnamon toast?
It's cocoa and animals that I love the most!
The kitchen's the coziest place that I know:
The kettle is singing, the stove is aglow,
And there in the twilight, how jolly to see
The cocoa and animals waiting for me.
Daddy and Mother dine later in state,
With Mary to cook for them, Susan to wait;
But they don't have nearly as much fun as I
Who eat in the kitchen with Nurse standing by;
And Daddy once said he would like to be me
Having cocoa and animals once more for tea!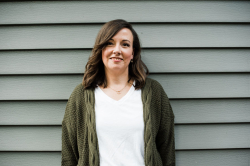 Latest posts by Kelly Keller
(see all)