Is it hard for you to praise your children's work without adding a bit of constructive criticism at the end?
It is for me. I usually sound like this:
"You cleaned your room? Good job, it looks so much better. Except for the stuffed unicorn butt sticking out from under the bed – just put that away, and then you'll be done."
"You set the table? Thank you, that's a big help! But could you come back for a second? The forks are upside-down and we need napkins."
You wrote a story? Aw, that's great. This is so creative; good descriptions. But what is this word you tried to spell here? Maybe you wrote it in Norwegian?"
This is a problem.
Yes, children must learn how to finish their work well.
Yes, this is exactly how I treat my own work. It's never good enough, because there's always room for improvement. I never finish, I just run out of time. The phrase, "God loves me," is always the first half of a sentence that ends, "despite all my faults."
But that's no excuse. This is a problem, because the child-like part of our minds – the bit most linked to our emotions – can really embrace only one idea at a time. Either "Jesus loves me," or, "all my faults," but not both at once, except in a very grown-up, abstract way.
As a result, I sometimes struggle to believe that God loves me. I try to spare my children this struggle by paraphrasing Brennan Manning's declaration that, "God loves you just as you are, not as you should be, because you'll never be as you should be."
There is great freedom God's love: The freedom to try new things, to fail, to Not Take Ourselves So Seriously, to enjoy Just Trying, to love unreservedly. I want my kids to have more of this freedom than I do. So maybe I could help them better by giving more simple praise, sometimes leaving off the suggestions for improvement.
Maybe while they are children is a great time to let them, child-like, embrace being loved without competing thoughts.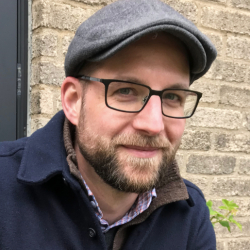 Latest posts by James D. Witmer
(see all)